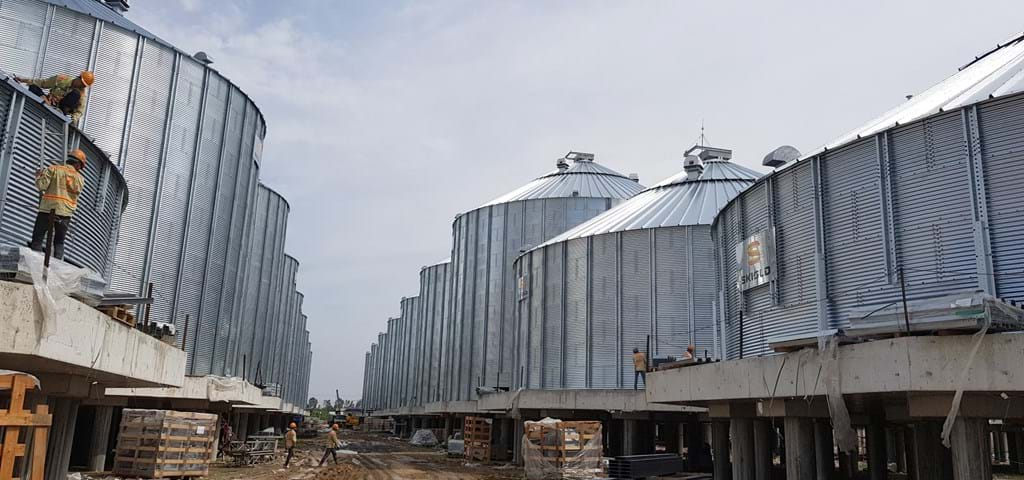 Hanh Phuc Rice
Installation of the largest paddy rice handling and storage facility in Vietnam
In Vietnam SKIOLD is in the progress of erecting one of the largest paddy rice handling, drying and storage facilities ever built in Vietnam.
Hanh Phuc Rice Jsc is a subsidiary of Tan Long, the largest distributor of livestock feed ingredients and a major trader of rice.  
Full-line, state-of-the-art handling, drying and storage of paddy rice
SKIOLD is complete supplier of this new high-end paddy rice handling facility, that will become the most modern cleaning, drying and storage solution fully focused on preserving the quality of the rice under tropical climate conditions. Annually, the factory will process up to several hundred thousands tons rice, with a total silo storage capacity of 240.000 tons, making it the largest project for SKIOLD in Vietnam and also the largest rice plant ever constructed in Vietnam.
The rice storage plant is placed on soft soil of the Mekong river delta in the center of the rice fields in the southern provinces of Dong Thap and Can Tho where rice is traditionally grown at large scale.
Today the complete rice production is stored in bags: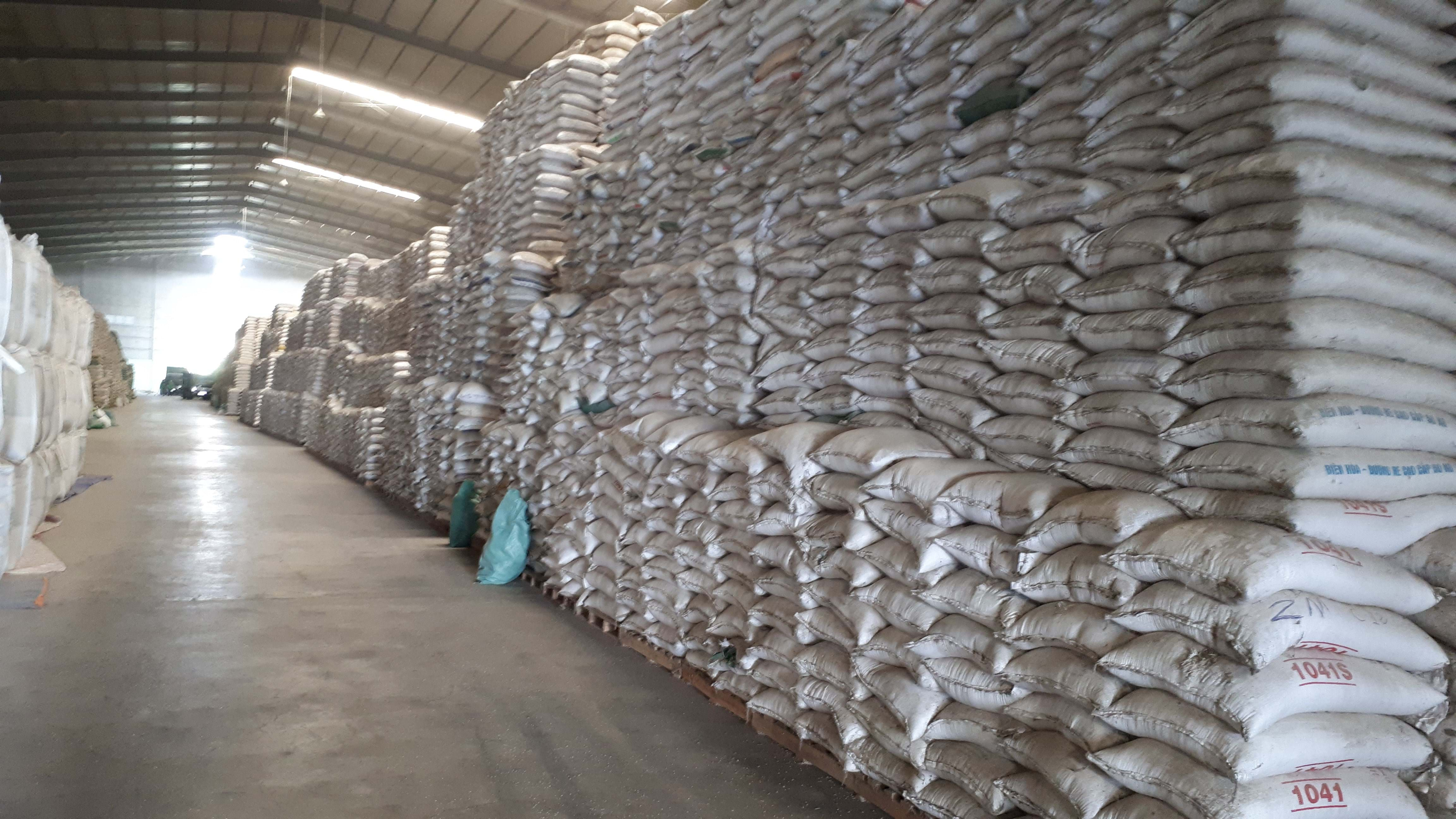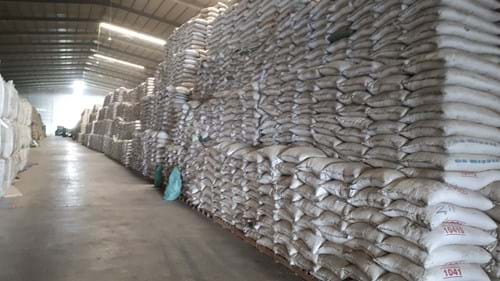 I the future the paddy rice will be gently transported by conveyors and stored in 80 large storage silos: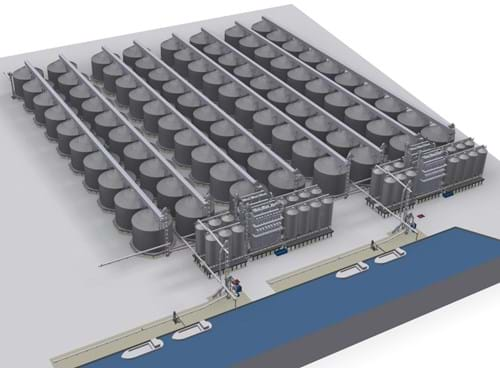 From green field to finished project
Before the investor could start piloting, it was necessary to fill the construction site with more than 500 thousand tons of sand, which was pumped on to the land from small river boats to level and raise the entire site surface.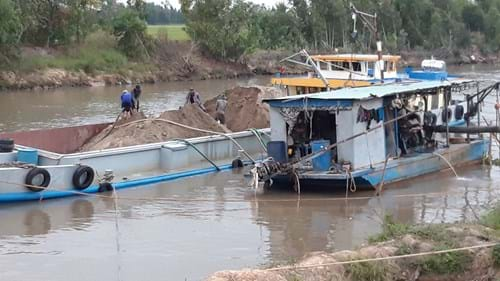 The location next to the river means that it has been necessary to build all 80 silos on appr. 3000 pre-cast pillars  - with a length of 20-25 meters hammered into the ground in order to ensure foundation stability and lifting the silos above ground preventing water damages in case of flooding.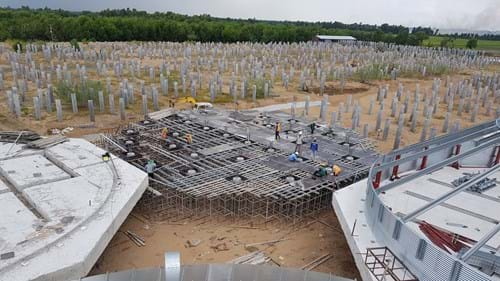 Despite the remote location, the construction and installation is progressing very fast: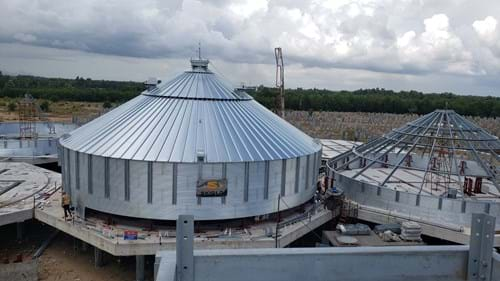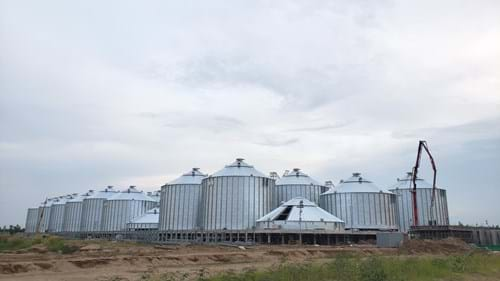 Extraordinary service even under the corona pandemic
Our project manager Kris Kristensen has travelled to Vietnam and start by spending two weeks in isolation due to corona restrictions meaning that he will be ready to work in Vietnam during the Christmas season. The main purpose of his trip is to assist the installation of the very large paddy rice dryers with a capacity of 2000 tons pr day. A highly dedicated and very professional service from SKIOLD. The entire project is scheduled to be finished medio 2021.